Kirk Douglas (Donald Baines) "Kirk Douglas's talent begins in the soles of his feet and ends in the spirit that can vault beyond the stars."

These words of tribute from the American Academy of Dramatic Arts sum up the essence of the man. A lifetime of achievement – which includes 87 films, 10 plays, 9 books, and a host of other contributions to his art, his country, and his fellowmen – speaks for itself.

Born December 9, 1916 in Amsterdam , New York , the son of illiterate Jewish-Russian immigrants, Issur Danielovitch, who would become Kirk Douglas, was driven to leave behind the poverty of his hometown. He won a wrestling scholarship to Saint Lawrence University and worked as a wrestler in summer carnivals. He had to meet school expenses. A second scholarship, from the American Academy of Dramatic Arts, put him on the road to Broadway. He made his Broadway debut as a singing Western Union boy in SPRING AGAIN, but interrupted his budding stage career in 1942 to enlist in the U.S. Navy, where he served as a communications officer in anti-submarine warfare.

After the war he returned to Broadway as the ghost soldier in THE WIND IS NINETY. The New York Times described his performance, "Nothing short of superb." His widely praised performance caught the attention of Hollywood, and he was cast opposite Barbara Stanwyck in THE STRANGE LOVE OF MARTHA IVERS. He returned to Broadway and did several plays which were not successful.

Three years later, in 1949, his agents arranged for him to co-star with Ava Gardner and Gregory Peck in THE GREAT SINNER. His agents were aghast when he declined to play that part. Instead, he chose the role of the anti-hero, Mr. Kelly, in CHAMPION at a much lower salary. The cynical boxer in Stanley Kramer's CHAMPION won him both stardom and an Academy Award nomination. He received his second nomination in 1952 for playing an opportunistic movie mogul in THE BAD AND THE BEAUTIFUL, and his third in 1956 for his portrayal of Vincent Van Gogh in LUST FOR LIFE, for which he won the New York Film Critics' Best Actor Award.

In 1955, Mr. Douglas formed one of Hollywood's first independent film companies, Bryna, named for his mother, and managed by his wife, Anne. The Bryna Company produced many memorable films, including PATHS OF GLORY, THE VIKINGS, SPARTACUS, LONELY ARE THE BRAVE, and SEVEN DAYS IN MAY.

In 1964, Anne and Kirk Douglas formed the Douglas Foundation in order to make more significant and meaningful contributions to charitable causes. Kirk looked at the wonderful paintings that he and Anne had acquired during nearly 40 years of marriage, and decided: "It's a sin to have so much money hanging on a wall." Proceeds from the auction of works by such artists as Chagall, Mirò, Picasso, and Vlaminck enabled the Douglas Foundation to undertake a number of meaningful projects. These helped them established the Anne Douglas Center for Women and the Motion Picture Relief Home's Alzheimer's Unit, which has been named "Harry's Haven" after Mr. Douglas's father. They are now in the process of building a new wing.

The Douglas Foundation is currently funding a program initiated by his wife Anne, restoring neglected playgrounds of Los Angeles schools. Up to now, they have established 235 playgrounds. Their goal is 515 more. They have also created a series of playgrounds in Israel, both for the Arabs and Jews. The Foundation has also committed funds for the building of a theatre directly opposite the Wailing Wall in Jerusalem and for the Kirk Douglas Theatre for The Center Theatre Group which opened in Culver City, California in 2004.

In 1958, Mr. Douglas broke the notorious Hollywood blacklist when he gave screen credit to blacklisted writer Dalton Trumbo for the SPARTACUS screenplay. Mr. Douglas was widely condemned for his decision at the time. It was not until 30 years later that the American Civil Liberties Union and the Writers Guild of America recognized his act as courageous. He considers it his proudest achievement.

In 1963, he bought the dramatic rights to Ken Kesey's book ONE FLEW OVER THE CUCKOO'S NEST and starred in it on Broadway. For the next ten years he tried unsuccessfully to make the play into a motion picture. Finally in 1975, he allowed his son Michael to produce the movie, which collected five Oscars including best picture. But the biggest disappointment of his life was that he didn't play in the film.

In 1981, President Carter presented Mr. Douglas with the Medal of Freedom, America 's highest civilian award in recognition of the many trips he had made at his own expense, speaking to audiences all over the world about why democracy works and what freedom means. In addition to visiting more than twenty countries in Asia, Africa, and Eastern Europe, Mr. Douglas has also visited the war zones of Beirut, Lebanon, and Red Cross hospitals and Afghan refugee camps near the Khyber Pass, delivering the same message.

Mr. Douglas has been honored by governments and organizations of other countries as well, including France, Italy, Portugal, Israel, and Germany. Among the top international awards he received was his appointment, in 1990, as Officier de la Legion d'Honneur for distinguished services to France in arts and letters.

In 1991, the American Film Institute singled him out for its prestigious Life Achievement Award. In its tribute, the AFI noted that "no other leading actor has been more ready to tap the dark desperate side of the soul and thus reveal the complexity of human nature," and lauded him for his "sense of depth and defiance." In 1995, the John F. Kennedy Center for the Performing Arts distinguished him with its award "for contributions to U.S. cultural life."

In 1996, the Academy of Motion Pictures honored Douglas with a special Oscar for "50 years as a creative and moral force in the motion picture community." In presenting the award, Steven Spielberg lauded Mr. Douglas for his courage and his conscience. "Whether he's dealing with a character on screen, or with the all-too-real effects of a recent stroke, courage remains Kirk Douglas's personal and professional hallmark. There is a single thread drawing all the characters he has played together. It's call conscience."

Kirk Douglas's conscience has often found an outlet in his movies. For example, through the TV movie AMOS, which earned him Emmy and Golden Globe nominations, Mr. Douglas tried to focus public attention on the issue of abuse of the elderly. His efforts have also included editorials and letters to newspapers, appearances on national television, and testimony before the Congressional Select Sub-Committee on Aging.

In 1992, through the TV movie, THE SECRET, he attacked the social stigma associated with dyslexia. His performance was singled out as the year's best by the Los Angeles Times critics, and earned him the Einstein Award from the National Dyslexia Research Foundation.

Kirk Douglas movie projects are often family affairs. AMOS was produced by his son Peter, as were FINAL COUNTDOWN and INHERIT THE WIND, which won an Emmy award for best film. Mr. Douglas has also co-starred with his son Eric in YELLOW, a segment in HBO's TALES OF THE CRYPT series, which earned him a second Emmy nomination. His son Joel has served as production manager on the Douglas-directed movie POSSE. He and son Michael and grandson, Cameron shared screen time in IT RUNS IN THE FAMILY, a feature film released in 2003. The last brings his number of movie roles to 85.

In 1991, Kirk Douglas had a helicopter crash in which two people were killed and Kirk almost broke his back. In 1996, he had a stroke which affected his speech. For a time, he believed this would end his career as an actor, but with the encouragement of his friends and family, he kept working with a speech therapist and at the end of 1998, he played the role of a feisty ex-boxer recovering from a stroke. Diamonds was released in December of 1999 and was followed by an Emmy-nominated guest star role for TOUCHED BY AN ANGEL in February 2000.

When not acting, Mr. Douglas occupies his time writing. His autobiography, THE RAGMAN'S SON, published in 1988, received rave reviews and became an international best-seller. It was on the New York Times best-seller list for a total of 34 weeks. He followed it up with three novels, DANCE WITH THE DEVIL in 1990, THE GIFT in 1992, and LAST TANGO IN BROOKLYN in 1994, and children's books, THE BROKEN MIRROR in 1997. In 1997, Mr. Douglas published a sequel to his autobiography entitled CLIMBING THE MOUNTAIN: MY SEARCH FOR MEANING. In it he discusses events since his helicopter crash, the hard work of recovery from his stroke, and his religious awakening in later life, which led to his becoming an ardent student of the Torah. His second children's book YOUNG HEROES OF THE BIBLE was published in October of 1999. The third installment of his autobiography, MY STROKE OF LUCK, came out in January 2002. In 2005 he is just finishing his book, GROW OLD ALONG WITH ME. He said that will be his last book, but don't count on it.


On December 9, 1999, Mr. Douglas celebrated his second Bar Mitzvah at age 83 at Sinai Temple in Westwood, California, marking the second cycle of life that began at the age of seventy, according to the Talmud. Since then, he has traveled to Israel and Jordon (as guest of King Abdullah and Queen Rania). He had a high school named for him in West Granada Hills, received the Golden Bear at the Berlin Film Festival. President Bush draped around his neck the Presidential Medal of the Arts in Washington.

ILLUSION is his latest film. He says it will be his last movie, but I wouldn't count on it. In the meantime, he made a documentary with his son Michael dramatizing the relationship between them, it is called A FATHER A SON: ONCE UPON A TIME IN HOLLYWOOD.

Mr. Douglas has been married to his wife Anne for over 50 years. He is the father of four sons from two marriages: Michael, Joel, Peter and Eric. He also has seven grandchildren: Cameron, Kelsey, Tyler, Dylan, Ryan, Carys, and Jason. They all call Kirk Pappy. He and Anne and their 2 Labradors – Danny and Foxy – divide their time between residences in Beverly Hills and Montecito.

Anne and Kirk celebrated their 50th Anniversary with a big second wedding, but this time he was using a cane.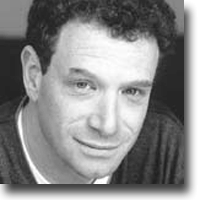 Ron Marasco (Stan) Ron Marasco studied acting at the Moscow Art Theatre and has a Ph.D. in Theatre from UCLA. As an actor, on television, Marasco has appeared on THE WEST WING, THE X-FILES, FAMILY LAW, JUDGING AMY, MURPHY BROWN, GOOD-VS-EVIL, CHARMED, MARTIAL LAW ENTERPRISE, and NIP/TUCK. He played the role of Mr. Caspar on, the short-lived but critically acclaimed FREEKS AND GEEKS. He had the lead in the film OAKLAND UNDERGROUND directed by Emmy-winner Michael Goorjian.
Onstage, in New York and Los Angeles, Marasco has appeared in such plays as SOPHISTRY, A MIDSUMMER NIGHT'S DREAM, AMERICAN ILLIAD, SCHOOL FOR WIVES, MODIGLIANI, GHETTO at the Mark Taper Forum, CASUAL SEX at the Groundlings and in the Los Angeles premiere of the Stephen Flaherty-Lynn Ahrens musical LUCKY STIFF. Among his directing credits are JULIUS CAESAR, FIFTH OF JULY, THE MAN WHO CAME TO DINNER, TWELFTH NIGHT, THE BLACK POPE, and NOISES OFF. In Oxford, England he directed and acted in the premier of LANCELOT – a production that also toured throughout Italy . He won the 1997 La Weekly Award as Best Director for his production of MODIGLIANI. The play also won for Best Revival. For the same production he won a Drama-Logue Award for directing and one for acting in the production.
He teaches at Loyola Marymount University where he was recently awarded a College Fellowship to complete a book about acting.